Have you ever wondered why people conduct business over a meal? In the corporate world, business meals are a strategic way to understand someone. How you carry yourself during a business lunch speaks volumes about your character, social skills and professionalism. Whether you need to impress your recruiter at a formal business lunch or grab a quick meal with a prospective business partner, maintaining a professional decorum is extremely crucial. Here is a list of proper dining etiquettes that you can follow to make a great impression at your next business lunch:
Greet everyone
Once you join your guests at the table, make sure you greet everyone with a firm handshake along with proper eye contact. If someone doesn't know you, give a short introduction of yourself. Furthermore, if anyone arrives a little after you do, be polite enough to stand up and greet them. Another important table etiquette is to wait until your host has taken their seat. If there is no particular host, allow the senior most person of the group to settle down before you take your seat.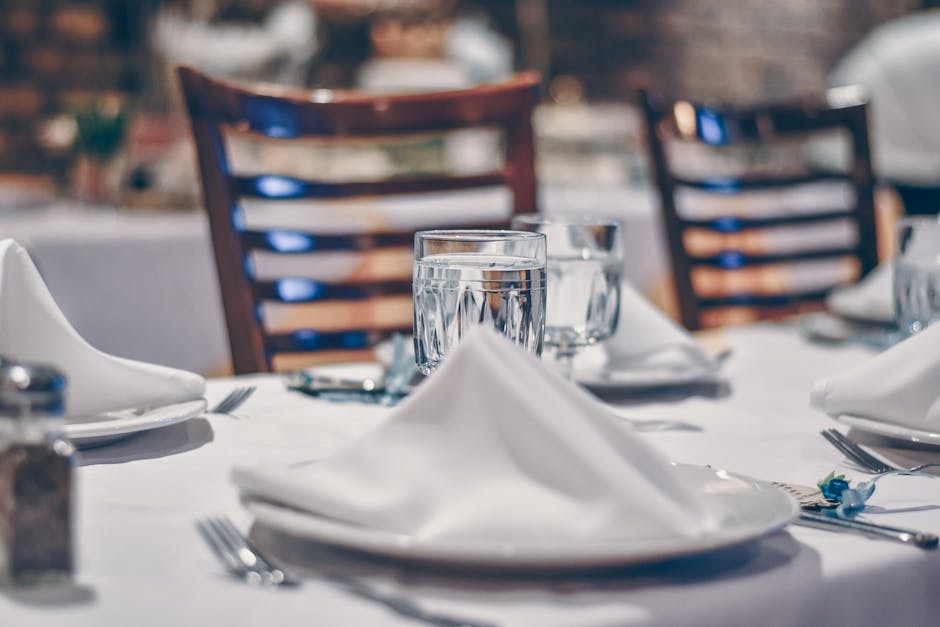 Keep your napkin on your lap
While discussing fine dining etiquettes, it is important to start with good napkin etiquettes. As soon as you sit down, make sure you place the napkin on your lap. Never ever tuck your napkins in front of your shirt or use it in the form of a handkerchief. At any point, if you have to leave the table to visit the washroom or pick an important call, remember to place the napkin on your empty chair rather than on the table. This is an important indicator to tell the waiter that you have not completed the meal and will be coming back soon.
Let the host take the lead
When it comes to finding a perfect hotel and ordering food, it is always advisable to let the host take the lead. While ordering food, be attentive and try to understand what their choice of food is. Most business lunches have a scheduled time and so it is important to order a simple meal that you can complete within a given time. If you are confused on what to order, choose a dish that is similar to the choice of your host.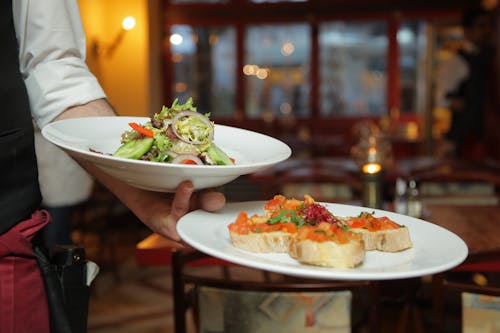 Avoid ordering unfamiliar dishes
You must also keep in mind the fact that, business lunches are not a great place to experiment with new flavours and cuisines. If you have a dietary restriction or food allergy, it is advisable to clarify on the ingredients before you place an order. Being too picky or choosy is also not a good dining etiquette during a business lunch. Your peers can easily get annoyed if you are indecisive in your choice. Sometimes, there are instances when your host will insist you try out new flavours. In such a scenario, try them and express your opinion. This is an important dining etiquette which will help you get in the good books of your host.
Get a basic understanding of table settings
When we talk about fine dining etiquettes, the anatomy of the table setting is always attributed to the BMW rule. According to this rule, bread is always on the left, a meal in the middle and water is placed towards your right. If you are left-handed, then it's better to sit at the left corner or at the head of the table. This is an important dining etiquette tip to ensure that there is adequate elbow space for all the people to eat comfortably.
Do not make loud noises while eating
Avoid making sounds while chewing and never eat with your mouth wide open. It is not a good dining etiquette if you try to make a conversation when your mouth is too full. So, it is important to pace yourself while you dine at a business lunch. Also, be cautious not to make unnecessary noises while cutting your food with a fork and knife.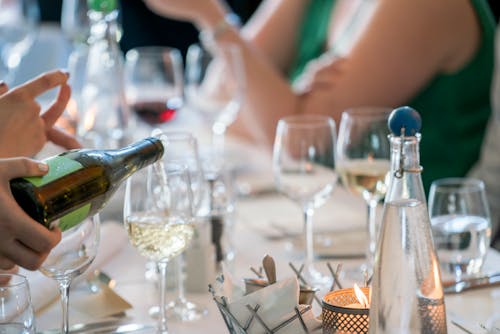 Be courteous to the hotel staff
How you treat people speaks a lot about your character and personality. Make sure you use kind words and treat them with utmost respect. Do not indulge in any kind of verbal arguments with the hotel staff regarding the menu or the price of a particular dish. Before you leave the restaurant, express your gratitude by saying 'Thank You' for all the wonderful services rendered by them.
The two key aspects of good dining etiquette are professionalism and good manners. While business dining etiquettes vary from one country to another, these are some of the general guidelines that govern these two key components. Before you gear up for your next business trip abroad, make sure you read a little bit about the various dining etiquettes followed in that country.
If you are visiting Chennai for your next business trip, or looking for a good hotel for your next business meeting, head out to Feathers for a world of luxury and convenience. You can also read our blogs on 7 steps to success: The business trip checklist and Holiday Destinations that are an hour's drive from Chennai.